Film Screening and Discussion of "Anne Braden: Southern Patriot" with Mimi Pickering
Date:
10/02/2014 -

7:30pm

to

9:30pm
Speaker(s) / Presenter(s):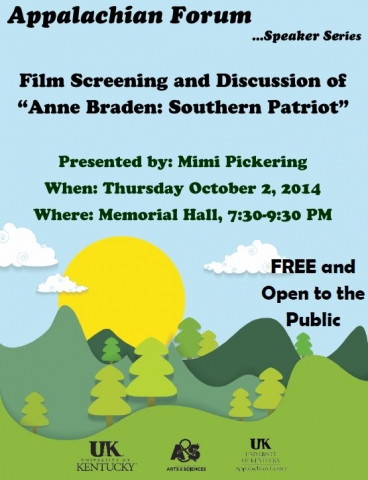 Please join the UK Appalachian Center for an evening with Mimi Pickering as part of our Appalachain Forum Series on Appalachian Labor, Civil Rights, and Environmental Movements.  This is a free and public screening of "Anne Braden: Southern Patriot" followed by a discussion of the film with the Director and Producer of the film, Mimi Pickering.  The event will be held in Memorial Hall from 7:30 p.m. to 9:30 p.m. on Thursday, October 2, 2014.