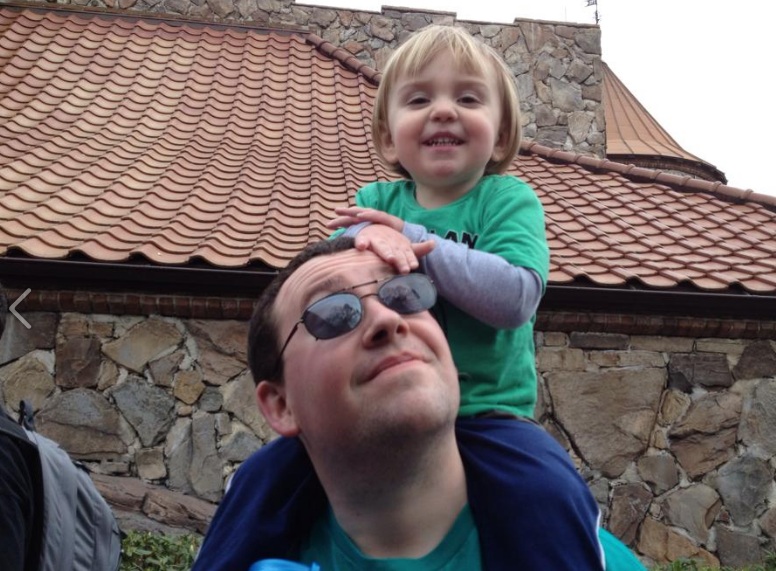 I grew up on a farm in Morehead, KY. I came to UK as a student in 1998. By 1999, I began working as a Resident Advisor, one of my earliest jobs at UK.  I completed my Bachelor of Arts in Education in 2003 and worked for Morehead State University before returning to UK to finish my Master of Science in Education in 2009. I spent 14 years working in student services in housing and residence life, eventually serving as an Area Coordinator, working with roughly 1100 students and serving the Global Village and Global Scholar living learning programs. In 2010, I began working on my PhD in Education and, barring any setbacks, hope to have completed the disseration no later than May 2015. I joined the College of Arts and Sciences in June of 2013 following 14 years in Student Affairs. Somewhere amongst work and education, I was lucky in 2005 to marry my wife, Dana, whom I not only met as a fellow UK student, but also works for the medical side of campus and is a JD, MHA, etc.. Together, we have welcomed two kids into the world, my daughter, Amelia, in 2009, and my son, Silas, in 2011.
1. What do you do in your spare time?
I am a nerdy family man. If I am with my family, I am reading to my kids or we are playing games or going on what my daughter calls "adventures" – which usually means trips to the bookstore. If I am not with my family, you can usually find me with a book, in a movie theater, or watching some film. At any given time I am reading two or three books, such as right now it is Essential Documents in the History of American Higher Education by Dr. Thelin, A Dance with Dragons by George R.R. Martin, and Ransom Riggs' Miss Peregrine's Home for Peculiar Children.
2. What is your favorite movie or book?
I can't pick one, so a few. I enjoy dystopian literature – such as Huxley's Brave New World and I recently read Hugh Howey's Wool. I also have been reading George R. R. Martin's Song of Ice and Fire series, and I can always default to Dostoyevsky's Crime and Punishment. I'll read anything by Mark Twain and Harlan Ellison. Movie wise, there are too many as well – Ghostbusters, Seventh Seal, etc. I'm eclectic.
3. What is one ambition or goal you have for the next year?
Finish the PhD, but if I finish my PhD, I would also like to start a MA in English for personal reasons.
4. What is your favorite food? 
I worked and lived on a college campus for a total of 15 years as I moved through the ranks in Residence Life, so I still think like a college student – so it is pizza; preferably with pepperoni, sausage, and banana peppers, but there is no such thing as bad pizza.
5. Have you ever had a brush with fame?
I'm a big fan of the original Star Trek, so I have met most of the original cast between my teen years and now. I also read a lot and have met several authors, but the most entertaining story I have is about meeting the author Harlan Ellison, who has won 8 Hugo awards, 4 Nebula Awards, 2 Edgar Awards and so forth. He is known also for having a very engaging and some would say temperamental attitude. Our brief meeting ended with me being struck repeatedly with a mirror and then having a Daredevil comic autographed. The full story would take longer, but I always say that many people have met Ellison, but I have an Ellison story, and I am thankful for it and consider him a great author and speaker akin to Mark Twain in modernity. Also, I have worked in an office next to Joe Lewis for the past year… have you met him? You really should. He's entertaining but not yet famous…maybe infamous though.