Student Success Stories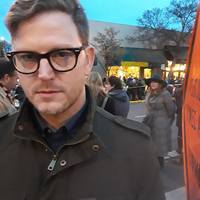 Justin Harmon:
Despite being a first-generation college student, philosophy gripped me at a relatively young age, probably as a kind of therapy for dealing with some difficult and complex socio-economic conditions. This gave me the advantage (or curse, depending on whom you ask) of knowing as a teenager what I wanted to do with the rest of my life: study and teach philosophy. 
I came out of an M.A. program in philosophy in 2009 knowing that I wanted an expansive education in continental thought and the history of philosophy. Coupled with an interest in the phenomenology of space, place, and sociality, this brought me to apply for admission to the Ph.D. program at UK in order to work with Ted Schatzki, who, as my dissertation director, would come to have a profound influence on the development of my thinking and writing.
My early years in the program were marked by demanding but fruitful course work, occasionally mortifying teaching challenges, and deep, thoughtful conversations that extended beyond the classroom. Seminars with Ron Bruzina on Heidegger and Merleau-Ponty, Eric Sanday on Plato, and Arnold Farr on Marx and Western Marxism were truly formative and at times even exhilarating.
The two most distinctive features of the doctoral program in philosophy at UK are its commitment to intellectual pluralism, and its emphasis on undergraduate teaching. While the relatively heavy teaching load for graduate students in the program was frequently burdensome, it was also enormously helpful in shaping my approach to pedagogy and played no small part in my successful navigation of an extremely competitive academic job market. 
I defended my dissertation in 2016 and had the good fortune of securing a full time position the following year at Southern Oregon University, where I teach courses in aesthetics, ancient philosophy, existential phenomenology, philosophy of religion, and environmental philosophy. I am grateful for the opportunities my time at UK afforded me and for the many lasting friendships I made as a member of its philosophical community.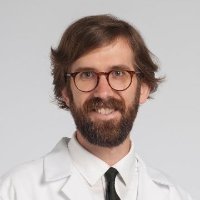 Robert Guerin
is a Clinical Assistant Professor, Bioethics, at the School of Medicine of Case Western Reserve and a Clinical Ethicist at University Hospitals Cleveland Medical Center (formerly a Fellow at the Cleveland Clinic program in Advanced Bioethics). He entered the Ph.D. program in philosophy at the University of Kentucky in 2009 with a B.A. in philosophy from Duquesne University. He explains his experience with philosophy and his time at UK as follows: 
I'm a first-generation college student who had a head filled with unthoughtful clichés about college and a career. I think that partially explains why I studied philosophy. It helped to clear my head. It also helped that I thought it was exciting, and I was pretty good at it. So with encouragement from my first teachers, I decided to pursue a doctorate in philosophy. 
My interests have always been broad. I exited college with strong interests in the Greeks, the Germans, phenomenology, and psychoanalysis. I enrolled at UK because these traditions were strongly represented by distinguished faculty. And I was rewarded with great courses in my first years: Professor Sanday's seminars on Plato, Professor Bruzina's on Merleau-Ponty, and Professor Breazeale's on Kant, Fichte, and Hegel. These were challenging but thrilling. Professor Breazeale's seminars had the greatest impact on me, so I was lucky that he agreed to be my director and shepherd me through a dissertation on Kant. 
One of the greatest experiences I had as a graduate student was my year in Europe. I knew that UK had a funded exchange program with the University of Heidelberg, but when I spoke to professors in the German department, they encouraged me to apply for a Fulbright and DAAD. My research proposal was accepted by the DAAD. So, in the summer of 2013, I moved to Munich, where I wrote most of my dissertation under the direction of Guenter Zoeller at the University of Munich. It goes without saying that I also traveled widely that year. I count that as crucial to my development or Bildung, as the Germans would say.
So how did I end up at the Cleveland Clinic working in bioethics? When I returned from Europe, I began teaching sections of Healthcare Ethics. Subsequently, I developed a relationship with UK's Program for Bioethics, which offered an internship in clinical ethics consultation. I didn't know anything about ethics consultation, but I suspected it would be a helpful supplement to my teaching. That was true, but I also found it to be another exciting branch of philosophy. With a new area of interest, I entered the job market and applied for faculty positions at universities and fellowships at academic medical centers. The dice fell, and I now take Kant to the bedside, where I communicate with physicians, patients, and families. I also teach medical students, residents, fellows, and staff, as well as perform research, writing normative articles and, for the first time, gaining experience in empirical investigation.
UK's philosophy department is a wild place, perhaps the only place in the country where graduate students call themselves Fichteans. This is a unique virtue. The department encourages many different voices, and prepares graduate students for many paths after graduation. I'm lucky for the experience.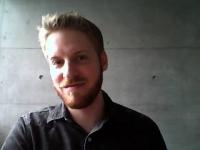 Michael Wiitala
is an Assistant College Lecturer in Philosophy at Cleveland State University. He entered the Ph.D. program at the University of Kentucky in 2009 with an M.A. in Philosophy from Franciscan University of Steubenville and a B.A. in Philosophy from Ave Maria College. He offers the following on his experience at the University of Kentucky:
Like many, I began college without a strong sense of what I wanted to do with my life. That changed during my sophomore year when I took a required course in philosophy. Up to that point, I had no idea that there was a profession dedicated to asking questions and pursuing truth. Needless to say, I quickly decided to major in philosophy and in my senior year, I decided to pursue a Masters in the hopes of going on to a Ph.D. program.
Coming out of my Master's program, my philosophical interests became more focused. I knew I wanted to work on Plato. In the spring of 2009, I visited UK for a conference on Plato's Laws Dr. Eric Sanday organized. Dr. Sanday's approach to Plato was exactly what I was looking for.  So I entered UK's Ph.D. program the following fall.
During my time at UK, I received a well-rounded, pluralistic philosophical education. Moreover, UK's Ph.D. program affords all students extensive teaching opportunities. My experience teaching undergraduate philosophy courses at UK trained me how to teach and was an important asset in the process of landing a faculty position in today's incredibly competitive academic job market. 
I defended my dissertation in the summer of 2014 and was fortunate enough to land a visiting position in the Philosophy Department at Bowling Green State University. Beginning the following fall, I joined the Philosophy faculty at Cleveland State University, where I happily am today, teaching courses in all areas of the history of philosophy.
The decision to join the Ph.D. in Philosophy program at UK is one of the best I ever made. The professors and the intellectual community I encountered in my time there enabled me to flourish both philosophically and personally. I graduated well prepared for the job I have today and formed lasting friendships and professional connections.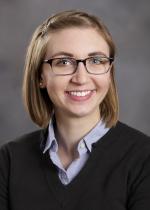 Margot Wielgus
became a Visiting Assistant Professor of Philosophy at Misericordia University in Fall 2016. Since she graduated from the University of Kentucky in Summer 2015, she has been working as an Instructor of Philosophy at Auburn University. She entered the UK Philosophy graduate program in 2008, with a B.A. from Whitman College, where she majored in philosophy. She characterizes her experience with philosophy and her time at UK as follows:
I entered my undergraduate studies at Whitman College with no idea what I would choose for my major. I was fortunate to have the support and encouragement of my parents to explore my interests in a liberal arts environment and to find a discipline I am passionate about. Although I explored many fields, I fell in love with philosophy when I enrolled in my first course, "The Examined Life," taught by Dr. Tom Davis. Subsequently, I devoted my studies to philosophy by taking a variety of courses in ethics, metaphysics, and the history of philosophy (especially Kant).
During college, I developed a great interest in Kant and German Idealism, which led me to apply to the University of Kentucky, where I would be able to learn from Dr. Dan Breazeale, a world-renowned scholar in this area. Although I enjoyed studying German Idealism at UK, my interests also broadened while at UK. I began to pursue phenomenology and ethics as well as learning and practicing the art of teaching. The UK Department of Philosophy supported these interests through its pluralistic program, which encourages students to gain a well-rounded education in the history of philosophy and allowing the exploration of diverse topics. In addition, studying philosophy at UK carries a demanding, and enriching, teaching load, which helped me gain essential professional skills. 
In addition to taking up a pluralistic study of philosophy at UK, three major parts of my education took place abroad. First, I was awarded the UK Heidelberg Exchange Fellowship, which allowed me to study at the University of Heidelberg for the 2009-2010 academic year. During this time, I took up an independent study of Martin Heidegger and greatly improved my German language skills. Second, through the encouragement of UK professor, Dr. Eric Sanday, I attended the Collegium Phaenomenologicum in Citta di Castello, Italy during the summer of 2013. This month-long study of Heidegger allowed me to engage in in-depth reading and discussion that shaped and enhanced my research. These experiences opened the door for me to apply for a Ph.D. Research Scholarship from the University of Freiburg. I was awarded that scholarship and from 2014-2015, I worked on my dissertation at the University of Freiburg in the context of the interdisciplinary "Leisure: Concepts, Spaces, Figures" program. 
In addition to gaining a well-rounded education in the history of philosophy, studying abroad, and gaining professional skills in teaching and research, during my time at UK, I focused on how people experience thinking. This focus motivated my dissertation, entitled "Critical-Reflective Thinking: A Phenomenology." In my dissertation I described the critical self-reflective thought in the writings of Plato, Heidegger, Hannah Arendt, and Henry David Thoreau (under the direction of UK Dean of Faculty and Professor of Philosophy Dr. Ted Schatzki).
After completing my studies at UK, I became an Instructor at Auburn University in Alabama. At Auburn, I refined my teaching practices by instructing classes in introductory ethics and bioethics. I look forward to joining the faculty at Misericordia, a small Catholic university in Pennsylvania. I am now happily living in Georgia and working as the "Grants and Foundations Specialist" at Girl Scouts of Greater Atlanta.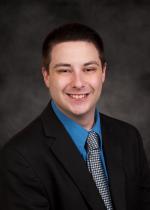 Charles Joshua Horn
is an Assistant Professor of Philosophy at the University of Wisconsin, Stevens Point. He holds a joint appointment in the Department of Philosophy and the Department of Political Science. He entered the Ph.D. program at the University of Kentucky in 2007 with a B.A. in Philosophy and Government from Morehead State University. He offers the following on his time at UK:
My plan since I started at Morehead State was to attend law school when I graduated, but the more philosophy courses I took, the deeper my infatuation with the discipline became. As my time at MSU came to a close, I applied for both law school and graduate school, but was unsure which path to take. I welcomed my acceptance letter from Kentucky's graduate program with much more enthusiasm than that from law school. I let that enthusiasm make my decision, and it is one that I have never regretted.
When I arrived at UK, I planned on studying political philosophy since this was the area of which I had the most experience. My first class was with Brandon Look on rationalism and it forever changed my plan of study. I realized that the topic I found most interesting in philosophy was not political theory, but the history of philosophy and metaphysics—two areas in which UK was very strong. I enrolled in every class that I could in these areas. I also had the opportunity to teach a wide range of classes at both an introductory and advanced level. I know that my teaching experience and training with philosophers like Brandon Look, Dan Breazeale, and David Bradshaw placed me in a strong position on the academic market.
In 2013, I was fortunate enough to be offered a tenure-track position at UWSP while I was finishing my dissertation. I strongly believe that this reflects the excellent preparation I received in my doctoral training. In addition to having a great deal of freedom in my research, I now have the flexibility to teach courses not only in modern philosophy, metaphysics, philosophy of religion, and political theory, but also on innovative new topics. Choosing to study philosophy at Kentucky was one of the best decisions that I have ever made because it helped me to become a better philosopher, a better teacher, and perhaps most important to me, a better person.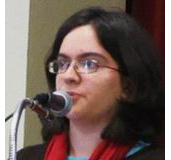 Joan Braune
is a Lecturer at Gonzaga Univesrity. She entered the UK Philosophy graduate program in 2006 and defended her dissertation in 2012.  Her dissertation has recently been published as Erich Fromm's Revolutionary Hope: Prophetic Messianism as a Critical Theory of the Future (Sense Publishers, 2014).  She writes the following: 
When I graduated with a B.A. in Philosophy and Mathematics from University of the Incarnate Word in San Antonio, Texas, I wanted to attend a pluralistic graduate program that would be able to nurture my diverse interests, including educating me in different areas of the history of philosophy. The University of Kentucky matched those needs excellently. UK was also the alma mater of my undergraduate advisor and mentor, Paul Lewis, another successful graduate of the University of Kentucky Philosophy Ph.D. program. At UK, I took a wonderful wide range of courses, but I specialized in political philosophy and wrote a dissertation in Critical Theory on Erich Fromm, with Arnold Farr as my advisor. It was exciting to watch the faculty numbers increase during my time as a graduate student and to see Critical Theory grow as one of the strengths of the department. In addition to the broad array of courses, I enjoyed the collegial atmosphere, reading groups, Metaphysical Club, frequent guest speakers, and the opportunity to organize the annual philosophy graduate conference with another grad student.
During my time at the University of Kentucky, I also grew to love Lexington; Lexington is a great community, and it is worth taking the time to find out what's going on in town and to get involved in something that matters to you, at a reasonable level of time commitment. It is a college town and more than a college town at the same time.
I work in Social and Political Philosophy broadly and Critical Theory more specifically. I also have some specialized interests in Catholic thought and philosophy of religion, broadly construed. I have been published in the book Reclaiming the Sane Society: Essays on Erich Fromm and in Radical Philosophy Review, Fromm Forum, The American Catholic Philosophical Quarterly, and Marx and Philosophy Review of Books, among other publications, and I have presented at over a dozen academic conferences, including in Italy and Germany. It's important to me to try to be a public intellectual in addition to an academic, and I've written for a wider audience in publications such as the online blog Waging Nonviolence and am a speaker at public forums on social justice issues.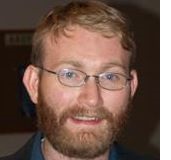 Brandon Absher is an Assistant Professor at D'Youville College in the Department of Liberal Arts. He entered the Ph.D. program in Philosophy at the University of Kentucky in 2003 and graduated in 2010 with a dissertation entitled "Situating Language: Language, Practice, and Meaning in the Thought of Ludwig Wittgenstein and Martin Heidegger." His primary research is in 20th Century Continental Philosophy with a special emphasis on the theories of language and mind developed by Wittgenstein and Heidegger and their intersections with Political and Social Theory. He also has interests in Environmental Philosophy and in 19th Century German Philosophy. Dr. Absher's most recent publication is "Toward a Concept of Ecological Violence: Martin Heidegger and Mountain Justice" which appeared in a special edition of Radical Philosophy Review, where he is now a member of the Editorial Collective. He has taught courses in philosophy in San Quentin Penitentiary and is a longtime activist against economic inequality, war, prisons, police violence, and environmental devastation. Here is how he describes his own experience:
As a native Kentuckian and first generation college student, the University of Kentucky held a special place in my imagination even as a child. After graduating high school, I enrolled there in pursuit of a degree in political science with the hopes of eventually attending law school. My courses in political science, however, always left me wanting something more. Indeed, I was consistently drawn to think beyond narrow disciplinary boundaries and what I perceived as limited conceptual frameworks. Eventually, I found my way to philosophy. My disquiet continued, of course, but in philosophy classes it was nurtured. By the time I graduated from the University of Kentucky with a BA in philosophy, I was hooked and it was too late to turn back.
​Although its proximity to my family played some role in my choice to apply for the Ph. D. program in philosophy at UK, this was not the most significant consideration. I knew from experience that the pluralism of the faculty​​ was a significant benefit. I was attracted by the combination of strengths in the History of Philosophy and 20th Century Continental Philosophy and the prospect of interdisciplinary study in Social Theory. In time, I have come to learn that the Philosophy program has other strengths as well. In my experience, the culture of the department is collegial and welcoming – something sadly lacking in many other programs. And its focus on training and involving graduate students as teachers is a great benefit when it comes to the job hunt; especially in the current economic environment.
I think back on my time in the Philosophy program at UK as a period of intellectual ferment and excitement. Late night study sessions for Metalogic were coupled with a seminar in Plato's later works and a class in which we read Nietzsche's entire published corpus. Friday often brought renowned speakers for colloquia, such as John Haugeland or Paul Boghossian. And I interacted with diverse faculty from around the country, working as a graduate student editor of disClosure: A Journal of Social Theory. As the name suggests, philosophy is something you pursue for the love of it. You could say, then, I think, that the philosophy program at UK is a great place to spend those first intense years falling in love with thinking.
Kamper Floyd
is the director of the Get2College Center in Jackson, Mississippi, a non-profit that helps first generation and low-income students navigate the complexities of entrance to college. He entered the U.K. Ph.D. program in 2003, having previously earned an M.A. in Philosophy from the University of Mississippi. He had also worked as an AmeriCorps volunteer and an advocate for children with disabilities. He offers the following reflection on his professional journey:
There were several factors that drew me to the Philosophy program at U.K. I wanted to be in a smaller, pluralistic department, since I believed that being exposed to a number of different philosophical styles in a relatively congenial environment would help me grow as a philosopher and teacher. I also appreciated the breadth of teaching experience U.K. offers. Upon arrival I found that my high expectations were met. It was easy to build relationships at U.K., both inside and outside the department. Passing the comprehensive exams and some of the courses (such as Metalogic) was difficult, but these were valuable experiences that helped me gain confidence and grow in knowledge and ability as a philosopher.  
My work for an M.A. had already left me with a strong interest in metaethics, philosophy of language, and metaphysics. Further coursework at U.K. made it evident that a thorough investigation into the concept of truth would be a great way to tie together these interests. My dissertation attempts to address questions such as:  Is truth valuable?  In what way is it valuable?  What is the source of its value? I argue that truth is valuable for its own sake, although its value can best be seen as a function of our social practices rather than of the concept itself.
While still completing my Ph.D. I decided that the best career path for me lay outside of academia. Currently I am the Director of the Get2College Center, a nonprofit college access group that helps Mississippi students "Get2College." To that end we offer many services (all free), including individual college advising focused on the college admissions and financial aid processes, in-school workshops about admissions and financial aid, ACT prep, professional development for teachers and high school counselors, and support services to other community organizations. While we'll help any student, we try to focus on first generation and low-income students who lack the cultural competency or school support to navigate on their own the college admissions and financial aid processes. 
Although I am not currently teaching philosophy, I use the skills I gained in the philosophy Ph.D. program on a daily basis. It helped me learn to home in on a problem, seeing its facets and considering all the consequences of proposed solutions. It also strengthened my ability as a researcher and writer and my attention to detail. The skills gained in earning a Ph.D. are highly transferrable and I remain grateful for how my education has enriched my life.
Brett Fulkerson-Smith
is an Associate Professor of Philosophy at Harper College in Palatine, Illinois.  He entered the U.K. Ph.D. program in Fall 2002, possessing already a B.A. from John Carroll University and an M.A. from Boston College.  He offers the following reflection on his professional journey:
It was René Descartes that sparked my love for philosophy.  I can still remember quite vividly my first foray into his corpus as a sophomore at John Carroll University.  In the Introduction to Philosophy course in which I was enrolled, we read not only Descartes' Meditations on First Philosophy, but also some of his treatises on the proper method of philosophy.  It was these latter texts that really piqued my interest, as I, too, wondered more about how one arrived at a particular philosophical position, than about what that position was.  At the University of Kentucky, I continued to study methods of philosophy under the supervision of world-class scholars, who represent a variety of philosophical perspectives, and ultimately submitted a dissertation on the changing nature and role of experimentation in German Idealism.
In addition to the skills of solid academic research, the University of Kentucky is wholeheartedly committed to developing in its graduate students excellent teaching skills.  This is evident in the breadth of teaching experience available there.  This point is not to be taken lightly, as most philosophy graduate students will pursue careers at teaching colleges.  Such is the case with me, and I feel that my professional success is due in large measure to the teaching experience I gained at the University of Kentucky.  Upon graduation, I had taught independently six different philosophy courses several times over: from Knowledge and Reality to Morality and Society, both introductory classes, but also upper-division courses like The Individual and Society, and Introduction to Legal Philosophy.  The University of Kentucky truly offers the best of both worlds to those in pursuit of wisdom.
Christa Hodapp
is a lecturer at the University of Massachusetts, Lowell.  She began her studies at the University of Kentucky in the fall of 2004, having already received an M.A. in women's studies from Florida Atlantic University and a B.A. from Denison University.  Here is how she describes her experience:
When I arrived at the University of Kentucky, I knew I was not the "typical" philosophy graduate student. I had a B.A. and an M.A. in women's studies, but I didn't even have a minor in philosophy to speak of. While completing my women's studies M.A. it became clear to me that my real passion was theory, and I realized that philosophy could open the door to a whole new theoretical landscape for investigating issues that interested me. I took a chance and applied to the University of Kentucky and had the great fortune of being accepted. I chose the University of Kentucky because of the pluralism and commitment to social theory and other outside yet related fields. I was not disappointed. Exposed to a wide variety of philosophical topics, I developed an interest in contemporary metaphysics and ontology that turned into a dissertation while still having the option of studying and developing my knowledge of continental philosophy and feminism. The professors at UK were outstanding in terms of mentoring, knowledge, teaching and support, and the graduate students provided me with a further sense of community and camaraderie. These factors, in addition to the community and people of Lexington KY, have made UK and Lexington a home I am always eager to visit and think of very fondly. I know that my friends and connections there will be with me for the rest of my life.
In my final year of graduate school I accepted a job offer from the University of Massachusetts Lowell where I am currently employed. I serve as the full-time permanent lecturer in the philosophy department. Each semester I teach three courses of my choosing, and my wide-ranging philosophical background allows for me to teach and design a variety of courses. I have the opportunity to teach anything from contemporary metaphysics, feminism to philosophy of film. In addition to teaching, I advise both philosophy and undeclared liberal arts undergraduate majors, helping students design schedules, manage courses, problem solve, choose a major and prepare for post-graduate work. Interacting with students is one of the most rewarding aspects of my job, which is why I recently accepted the position of head coach for the UMass Lowell women's rugby team. Being part of the academic community as a teacher, mentor and coach requires a lot of responsibility, and my professors and colleagues from UK are still my role models for being the best I can be in this position. In addition to all of this, I spend the rest of my time researching, playing my own sports and enjoying my new home in Boston, which is an incredible, diverse and beautiful city. Since graduating, I have come to an excellent job in a wonderful department, met new people and get to do something I love everyday. The University of Kentucky created the groundwork for the life and career I am currently enjoying, and provided me with the philosophical and pedagogical tools I need to be successful. 
Craig Streetman
is an Assistant Professor of Philosophy at King University in Bristol, Tennessee. He entered the U.K. Ph.D. program in Fall 2002, possessing already a B.S. from Presbyterian College and an M.A. from Denver Seminary.  He had also served several years in the U.S. Army. He offers the following reflection on his professional journey:
My initial exposure to philosophy as an undergraduate engendered a profound sense of wonder and a desire to pursue the discipline further, a desire that stayed with me through a stint in the Army and various other jobs. Completing a Master's degree made me painfully aware of how much I still did not know. The pursuit of an advanced degree in philosophy was the obvious next step, and of all the Ph.D. programs I investigated, that at the University of Kentucky struck me as the most well-rounded. From ancient Greek philosophy to phenomenology and analytic philosophy, the department featured world-class faculty members in a variety of different fields. Upon entry into the program and comparing notes with other graduate students from around the country at philosophy conferences, I found that my initial impression was correct.  Choosing the University of Kentucky turned out to be one of the best decisions I have made. 
As all graduate students know, the pursuit of a degree can be long and arduous, and the weight of the experience is compounded by the inevitable question, "What are you going to do with that degree?" I submit that this is the wrong question to ask any student. The right question is, "What is this course of study doing to you and for you?  Is it making you a better person?" As it turns out, owing to the sound placement guidance I received from U.K.'s faculty and a little luck, I am now on the faculty at King University, where I am teaching and publishing pieces on classical theories of mind, reality, and perception. I am also helping build a new philosophy program and major. Yet although my career is highly fulfilling, the formal study of philosophy remains for me an end-in-itself. The question I mention above was always easy for me to answer as a graduate student at U.K., as I think it will be for anyone who enters the program. Graduate study in philosophy at the University at Kentucky will help you grow intellectually, ethically, and spiritually. The excellence displayed in the work of your teachers and peers will inspire you. The program will produce in you a love for wisdom, concern for the truth, and a desire for the philosophical life, traits that will serve you well wherever the rest of your life may take you.