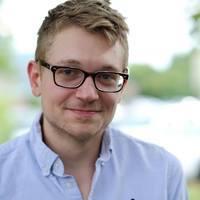 Peter Antich
is a Visiting Assistant Professor at Trinity College in Hartford, CT. He entered the Ph.D. program at the University of Kentucky in 2012 with a B.A. in Philosophy from the University of Dallas:
"I chose to enter UK because I had a broad interest in the History of Philosophy, and in particular in 19th and 20th Century Continental Philosophy. I ended up writing my dissertation of Phenomenology, in particular the work of Maurice Merleau-Ponty, and Epistemology, focusing on the relation between perception and knowledge. I am currently completing a book with Ohio University Press based on this dissertation.
I highly value my time at UK. There, I had the opportunity to work with a group of teachers and peers who cared both about good philosophy and about my growth and success. UK provided me with a strong foundation in the History of Philosophy, while giving me the opportunity and resources to specialize in Phenomenology. Further, working in a pluralistic department like UK's allowed me to develop an appreciation for and familiarity with a variety of traditions and methods of Philosophy, which I have aimed to learn from in my own research. UK's focus on teaching also allowed me to develop teaching skills and experience in a number of different areas of Philosophy, which has helped me gain my subsequent teaching positions.
My time at UK was a period of great intellectual and personal growth for me, and I credit this largely to the intellectual community I was part of there."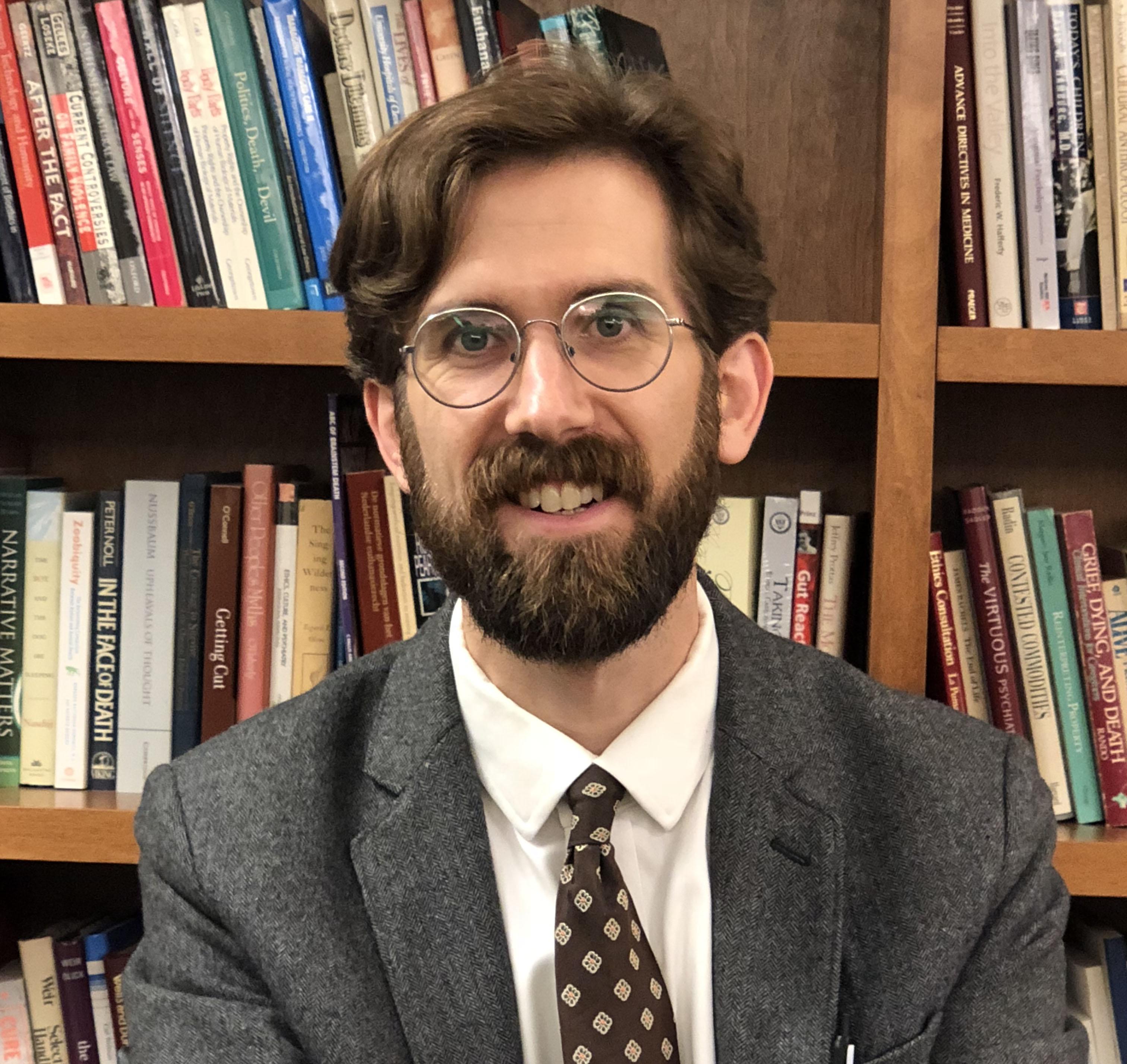 Robert Guerin
is a Clinical Assistant Professor, Bioethics, at the School of Medicine of Case Western Reserve and a Clinical Ethicist at University Hospitals Cleveland Medical Center (formerly a Fellow at the Cleveland Clinic program in Advanced Bioethics). He entered the Ph.D. program in philosophy at the University of Kentucky in 2009 with a B.A. in philosophy from Duquesne University. He explains his experience with philosophy and his time at UK as follows: 
"I was a first-generation college student with a head full of clichés regarding college and a career. Perhaps that's why philosophy was the best choice for a major. It cleared my head. But then with more questions than answers, I knew I needed to pursue a doctorate in philosophy. 
My interests have always been broad. I exited college with interests in Greek and German philosophy, phenomenology, and psychoanalysis. This is why I attended UK. These traditions were strongly represented by distinguished faculty.
A highlight of my graduate training was in Germany. I knew that UK had an exchange program with the University of Heidelberg, but when I spoke to professors in the German department, they encouraged me to apply for a Fulbright and DAAD. My research proposal was accepted by the DAAD. In the summer of 2013 I moved to Munich, where I wrote most of my dissertation. It goes without saying that I also traveled widely that year. 
When I returned from Europe, I began teaching healthcare ethics and developed a relationship with UK's Program for Bioethics, which offered an internship in clinical ethics consultation. I didn't know anything about ethics consultation, but I suspected it would be a helpful supplement to my teaching. That was true, but I also found it to be an exciting branch of philosophy. With a new area of interest, I entered the job market and applied for faculty positions at universities and for fellowships at academic medical centers. The dice fell, and I accepted a clinical ethics fellowship at the Cleveland Clinic. After the fellowship I accepted positions at Case Western Reserve University and University Hospitals. I'm a clinical assistant professor of bioethics in the school of medicine and a clinical ethicist at UH.  
After settling in at Case and UH, I pursued a long-standing dream: I applied for training in clinical psychoanalysis at the Cleveland Psychoanalytic Center. I'm now a candidate in the adult training program. And in the spring of 2019, I built a consultation room in my home and opened a private practice in psychotherapy and psychoanalysis. 
UK's philosophy department is a wild place, perhaps the only place in the country where graduate students call themselves Fichteans. This is a unique virtue. The department encourages many different voices and interests and prepares graduate students for many paths after graduation. I'm thankful for the experience."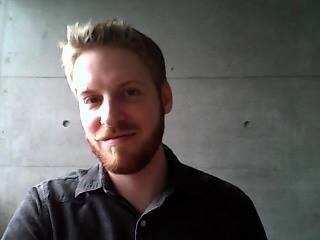 Michael Wiitala
is an Assistant College Lecturer in Philosophy at Cleveland State University. He entered the Ph.D. program at the University of Kentucky in 2009 with an M.A. in Philosophy from Franciscan University of Steubenville and a B.A. in Philosophy from Ave Maria College. He offers the following on his experience at the University of Kentucky:
"Like many, I began college without a strong sense of what I wanted to do with my life. That changed during my sophomore year when I took a required course in philosophy. Up to that point, I had no idea there was a discipline dedicated to asking life's big questions and examining the ultimate nature of reality. Needless to say, I decided to major in philosophy, and after graduating I began to pursue a master's degree in philosophy in the hopes of going on to a Ph.D. program.
Coming out of my master's program, my philosophical interests became more focused. I knew I wanted to work on Plato. In the spring of 2009, I visited UK for a conference on Plato's Laws organized by Dr. Eric Sanday. Dr. Sanday's approach to Plato was exactly what I was looking for. So I entered UK's Ph.D. program the following fall.
During my time at UK, I received a well-rounded, pluralistic philosophical education. Moreover, UK's Ph.D. program affords all students extensive teaching opportunities. My experience teaching undergraduate philosophy courses at UK trained me to teach and was an important asset in the process of landing a faculty position in today's competitive academic job market.
I defended my dissertation in the summer of 2014 and was fortunate enough to land a visiting position in the Philosophy Department at Bowling Green State University. Beginning the following fall, I joined the Philosophy faculty at Cleveland State University, where I happily am today, teaching courses in all areas of the history of philosophy.
The decision to join the Ph.D. in Philosophy program at UK is one of the best I ever made. The professors and the intellectual community I encountered in my time there enabled me to flourish both philosophically and personally. I graduated well prepared for the job I have today and formed lasting friendships and professional connections."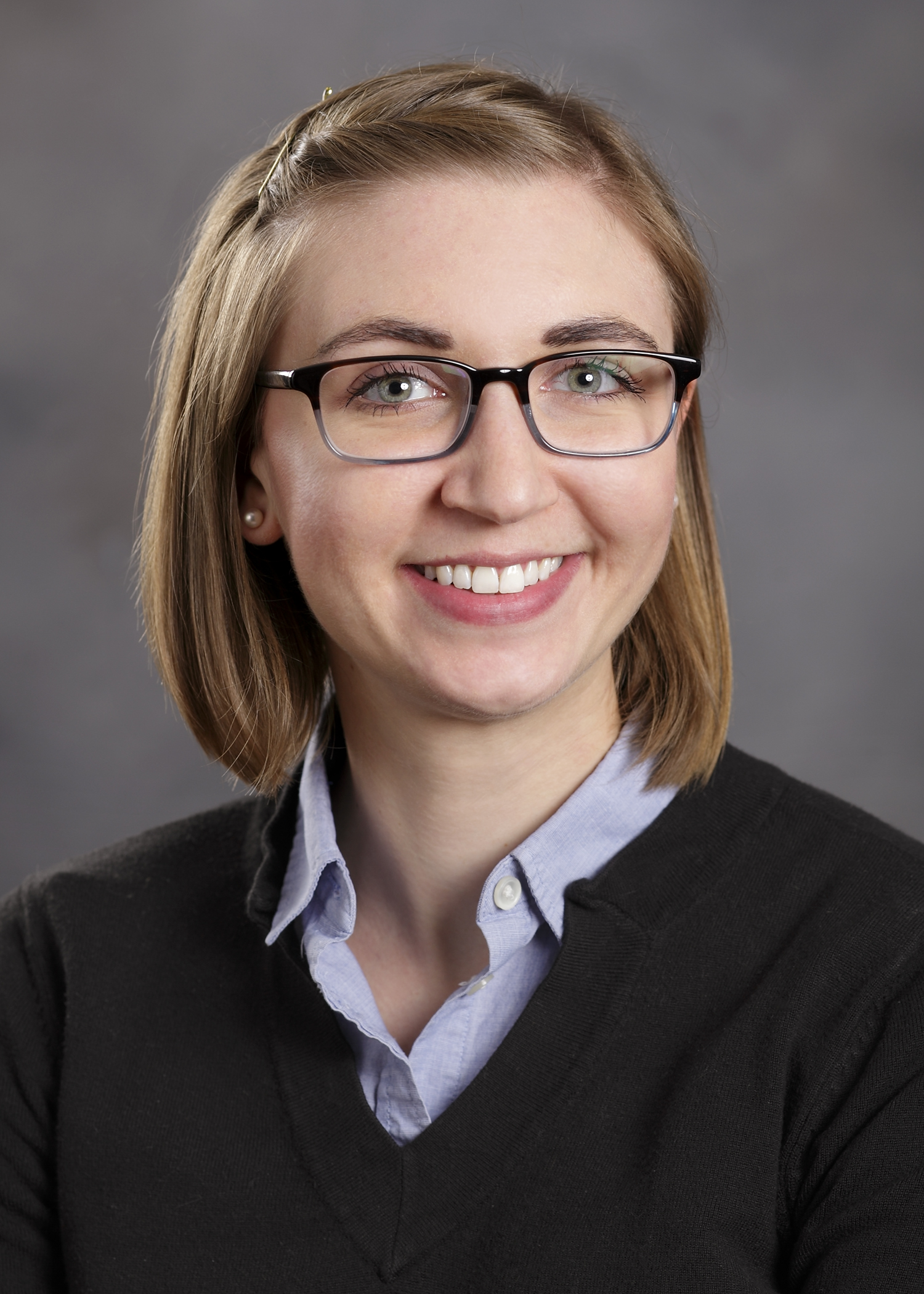 Margot Wielgus
became a non-profit grant writer in Atlanta, Georgia in 2018. Following her doctoral work and after serving as a Visiting Assistant Professor of Philosophy at Misericordia University (2016-2018) and an Instructor at Auburn University (2015-2016), she decided to explore a career path outside of the professorship. Margot graduated from the University of Kentucky in Summer 2015. Margot also holds a B.A. from Whitman College, where she majored in philosophy. She characterizes her experience with philosophy and her time at UK as follows:
"I entered my undergraduate studies at Whitman College with no idea what I would choose for my major. I was fortunate to have the support and encouragement of my parents to explore my interests in a liberal arts environment and to find a discipline I am passionate about. Although I explored many fields, I fell in love with philosophy when I enrolled in my first course, "The Examined Life," taught by Dr. Tom Davis. Subsequently, I devoted my studies to philosophy by taking a variety of courses in ethics, metaphysics, and the history of philosophy (especially Kant).
During college, I developed a great interest in Kant and German Idealism, which led me to apply to the University of Kentucky, where I would be able to learn from Dr. Dan Breazeale, a world-renowned scholar in this area. Although I enjoyed studying German Idealism at UK, my interests also broadened. I began to pursue phenomenology and ethics as well as learning and practicing the art of teaching. The UK Department of Philosophy supported these interests through its pluralistic program, which encourages students to gain a well-rounded education in the history of philosophy and allowing the exploration of diverse topics. Studying philosophy at UK carries a demanding, and enriching, teaching load, which helped me gain essential professional skills.
In addition to taking up a pluralistic study of philosophy at UK, three major parts of my education took place abroad. First, I was awarded the UK Heidelberg Exchange Fellowship, which allowed me to study at the University of Heidelberg for the 2009-2010 academic year. During this time, I took up an independent study of Martin Heidegger and greatly improved my German language skills. Second, through the encouragement of UK professor, Dr. Eric Sanday, I attended the Collegium Phaenomenologicum in Citta di Castello, Italy during the summer of 2013. This month-long study of Heidegger allowed me to engage in in-depth reading and discussion that shaped and enhanced my research. These experiences opened the door for me to apply for a Ph.D. Research Scholarship from the University of Freiburg. I was awarded that scholarship and from 2014-2015, I worked on my dissertation at the University of Freiburg in the context of the interdisciplinary "Leisure: Concepts, Spaces, Figures" program.
At UK, I gained a well-rounded education in the history of philosophy, studying abroad, and gaining professional skills in teaching and research. I chose to focus on the experience thinking, which motivated my dissertation, entitled "Critical-Reflective Thinking: A Phenomenology." In my dissertation I described the critical self-reflective thought in the writings of Plato, Heidegger, Hannah Arendt, and Henry David Thoreau (under the direction of UK Dean of Faculty and Professor of Philosophy Dr. Ted Schatzki). After completing my studies at UK, I became an Instructor at Auburn University in Alabama. At Auburn, I refined my teaching practices by instructing classes in introductory ethics and bioethics. I then joined the faculty at Misericordia, a small Catholic, liberal arts university in Pennsylvania. While I enjoyed teaching and scholarship in these roles, I wanted to live together with my family in Georgia. With the skills I honed throughout my education, I was able to transition into a career as a grant writer, outside of the professorial track. In 2018, I followed my passion for nonprofit work and started in fund development as the Grants and Foundations Specialist at Girl Scouts of Greater Atlanta. By gaining an understanding of the nonprofit world, grant writing processes, and considering my passion for higher education, I sought a grant writing position in a university. I am now working as the Grants Manager at Georgia State University."
Charles Joshua Horn is an Associate Professor of Philosophy at the University of Wisconsin, Stevens Point. He entered the Ph.D. program at the University of Kentucky in 2007 with a B.A. in Philosophy and Government from Morehead State University. He offers the following on his time at UK:
"My plan since I started at Morehead State was to attend law school when I graduated, but the more philosophy courses I took, the deeper my infatuation with the discipline became. As my time at MSU came to a close, I applied for both law school and graduate school, but was unsure which path to take. I welcomed my acceptance letter from Kentucky's graduate program with much more enthusiasm than that from law school. I let that enthusiasm make my decision, and it is one that I have never regretted.
When I arrived at UK, I planned on studying political philosophy since this was the area of which I had the most experience. My first class was with Brandon Look on rationalism and it forever changed my plan of study. I realized that the topic I found most interesting in philosophy was not political theory, but the history of philosophy and metaphysics—two areas in which UK was very strong. I enrolled in every class that I could in these areas. I also had the opportunity to teach a wide range of classes at both an introductory and advanced level. I know that my teaching experience and training with philosophers like Brandon Look, Dan Breazeale, and David Bradshaw placed me in a strong position on the academic market.
In 2013, I was fortunate enough to be offered a tenure-track position at UWSP while I was finishing my dissertation. I strongly believe that this reflects the excellent preparation I received in my doctoral training. In addition to having a great deal of freedom in my research, I now have the flexibility to teach courses not only in modern philosophy, metaphysics, philosophy of religion, and political theory, but also on innovative new topics. Choosing to study philosophy at Kentucky was one of the best decisions that I have ever made because it helped me to become a better philosopher, a better teacher, and perhaps most important to me, a better person."