Theodore Schatzki Awarded Honorary Doctorate
By Nick Harling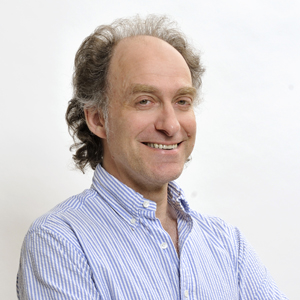 Theodore Schatzki, geography and philosophy professor in the University of Kentucky College of Arts & Sciences,  recently received an honorary doctorate from the Faculty of Humanities at Aalborg University (AAU), located in Aalborg, Denmark. The award comes out of recognition on Schatzki's work on practice theory, a research field delving into how humans create and transform the world in which they live.
This honor is yet another chapter of Schatzki's relationship with AAU. Since being appointed in 2016 as the Obel Professor in the AAU Department of Learning and Philosophy, Schatzki "has inspired colleagues" at AAU "to engage in practice theory in relation to several fields of research," according to his nomination.
AAU, founded in 1974, chiefly practices problem based and project organised learning (PBL) - also referred to as the Aalborg Model - in its mission of pursuing excellence and engaging in all parts of the world, spanning from local to international issues.
By awarding Schatzki an honorary doctorate, AAU is continuing its tradition of honoring exceptional efforts made by individuals to promote research, education and cooperation in the international or the surrounding community for the benefit of Aalborg University.
Schatzki has been at UK since 1986 and served as Senior Associate Dean of Faculty in the College of Arts & Sciences from 2008 to 2017 and was Chair of the Department of Philosophy from 2002 to 2007. He earned an undergraduate degree in applied mathematics from Harvard University (1977) and graduate degrees in philosophy from Oxford University (1979) and UC Berkeley (1982). Schatzki has authored four books: "Social Practices" (1996), "The Site of the Social" (2002), "Martin Heidegger: Theorist of Space," (2007) and "The Timespace of Human Activity" (2010). He has also edited six anthologies and published 73 articles in recognized peer review journals and collections. Schatzki is currently completing a book on social change.
Learn more about AAU by visiting www.en.aau.dk.
Learn more about the Department of Geography by visiting https://geography.as.uky.edu.
Learn more about the Department of Philosophy by visiting https://philosophy.as.uky.edu.