Chair's Message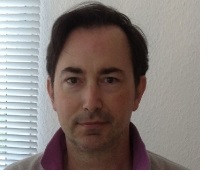 Welcome to the website of the Department of Philosophy at the University of Kentucky.  Our department has long prided itself on its inclusive and pluralistic culture of philosophical research.  We have a group of very strong younger faculty working in core areas of analytic philosophy (philosophy of language, metaphysics and mind), and we have more senior faculty, who are world-renowned experts in the phenomenological and existentialist traditions.  Several faculty members are producing cutting-edge work in feminist philosophy and the philosophy of race and are applying insights from the continental tradition to issues of pornography and genocide.  We also have excellent faculty who work in ethics, social and political philosophy, and the philosophy of law.  Finally, a strength of the department has long been and continues to be in the history of philosophy, both ancient and medieval philosophy and early modern and modern philosophy.  We are confident that all our students – at both the undergraduate and graduate level – can receive a philosophical education in its breadth and depth that rivals that offered by any program in the country.
Our faculty members have been very productive in the last few years, publishing a number of books, including Husserl's Constitutive Phenomenology by Bob Sandmeyer (Routledge, 2008), Critical Theory and Democratic Vision by Arnold Farr (Lexington Books, 2009), The Moral Skeptic by Anita Superson (Oxford University Press, 2009), The Timespace of Human Activity by Ted Schatzki (Lexington Books, 2010),The Continuum Companion to Leibniz edited by Brandon Look (Continuum, 2011), and Out from the Shadows: Analytic Feminist Contributions to Traditional Philosophy co-edited by Anita Superson (Oxford, 2012).  And their work has been supported by grants, fellowships and memberships from a number of distinguished organizations:  the Alexander von Humboldt Foundation, the American Association of University Women, the Institute for Advanced Study, the National Endowment for the Humanities, and the National Science Foundation.  We are especially proud that our colleague, Daniel Breazeale, was recently named a Provost's Distinguished Service Professor, the highest faculty award within the university, for his remarkable scholarly achievement in the field of eighteenth- and nineteenth-century German philosophy and for his teaching and service at the university.   
Our department plays an important role not only in educating Philosophy majors but also in educating undergraduates from all parts of the University of Kentucky community.  We offer a wide variety of courses that fulfill a number of requirements in the university's General Education or UK Core curriculum.  For example, Philosophy 100 ("Introduction to Philosophy: Knowledge and Reality") and Philosophy 310 ("The Philosophy of Human Nature") fulfill the university's requirement for intellectual inquiry in the humanities; Philosophy 120 ("Introductory Logic") fulfills the requirement for foundations in quantitative reasoning; Philosophy 130 ("Introduction to Philosophy: Morality and Society") and Philosophy 335 ("The Individual and Society") fulfill the United States component of the citizenship requirement as Philosophy 343 ("Asian Philosophy") fulfills the global dynamics component of the citizenship requirement.  In the past few years, our department has also offered a number of fascinating topical courses under Philosophy 300: "Philosophy of Sport," "Philosophy of Biology," "Philosophy and Pornography," and "Philosophy of Film."  These are, of course, open to non-majors, and we hope that we will appeal to many of UK's college students.
Please do browse our website, and if you have any questions, feel free to contact me.
Department Chair.