Departmental Honors
In order to apply for Departmental Honors in Philosophy, a student must graduate with a 3.5 cumulative GPA or above in PHI courses and write a senior thesis. Students are encouraged to enroll in PHI 395 for support in writing the senior thesis, which should occur second semester senior year but can begin first semester senior year. Deadline to apply for Departmental Honors for those intending to graduate in May is November 30th.
Contributions Welcome to Fund Undergraduate Awards
Due to the generosity of alumni, the Philosophy Department was able to make several awards to deserving undergraduate philosophy majors. The Kuiper-DeBoer scholarship is based on academic achievement and financial need, while the Matchette Award and the newly-formed Senior Achievement Award are based on academic achievement. The Philosophy Department is grateful to all the past donors whose contributions made it possible to award deserving students in our program. We welcome any donations that will help us continue to support our students' success.
2019-20 Award Recipients
James Cameron Smith (Kuiper-De Boer Award)
Tanner Eckstein (Franklin J. Matchette Foundation Award)
Lauren Cravens and Stephen Parry (non-graduating Senior Award)
Brittany Barrett (graduating Senior Award)
News: Undergraduate Philosophy Major Hope Carrane presented her paper "Live or Let Die: The Ethical Dilemma Posed by DNRs, Advance Directives, and Suicide" at Southern Appalachia Undergraduate Philosophy Conference at UNC Asheville on Feb 9, and was awarded best paper at the conference.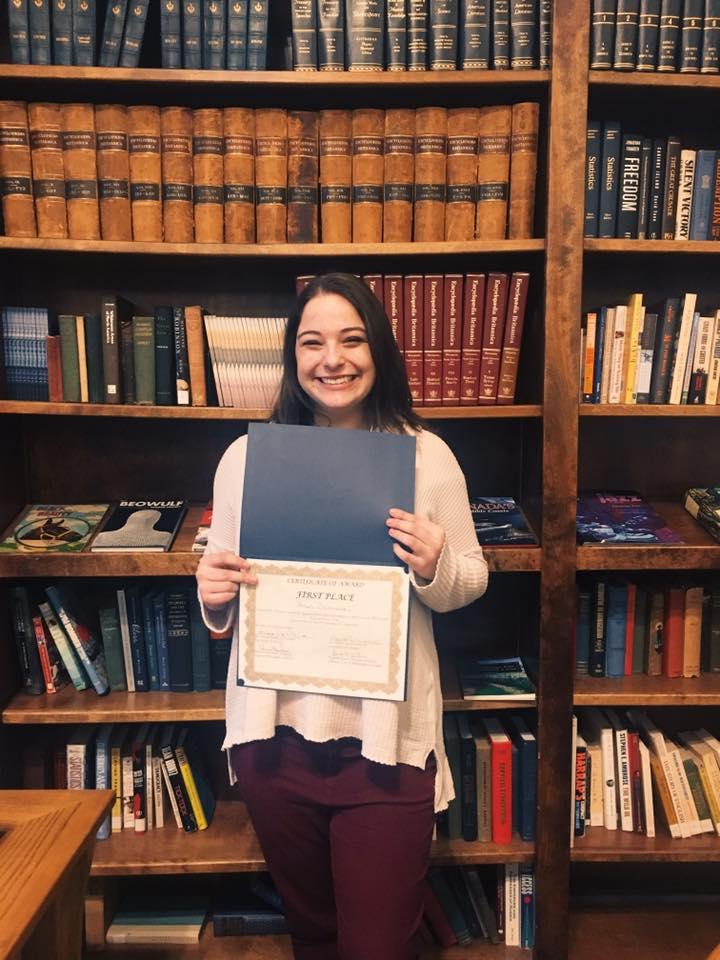 This is the same paper she presented at UofL in November, and will be presenting again at the Great Lakes Philosophy Conference in April, 2019.